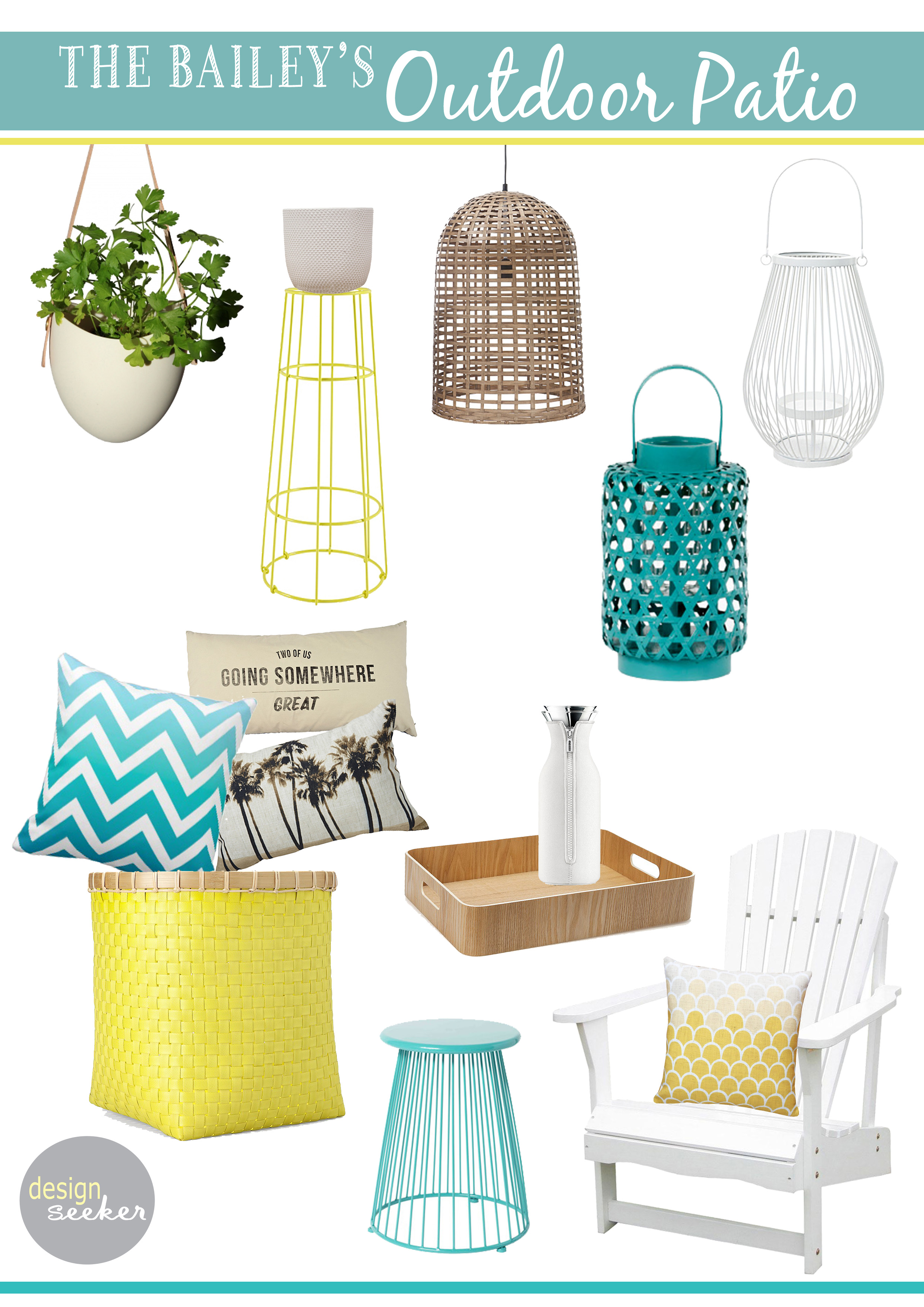 A recent design board created for the Bailey family.  The clients brief was to create a beach-inspired theme for their outdoor patio.
I chose Adirondack chairs with a selection of cushions for seating; a large basket to store the cushions whilst they are not in use; lanterns and a wicker hanging light to create night-time ambience; and a hanging planter and pot-stand for herbs.
I loved creating this scheme.  Hope you like it!!
DS xo