Black and white styling is always on trend and is a great palette for those a little nervous about getting started with home decorating.  I could look at images of black and white interiors all day long!  I love the sense of calm that a monochrome interior evokes.  Various textures and patterns and even accents of timber give a black and white theme a warm and inviting feel.  Layering throws, accent cushions in varying patterns and bold graphic artworks are simple ways to decorate with black and white to create a super stylish space.
I love the styling in this image!!  White walls and white painted floors, accents of black and timber and how about those shoes!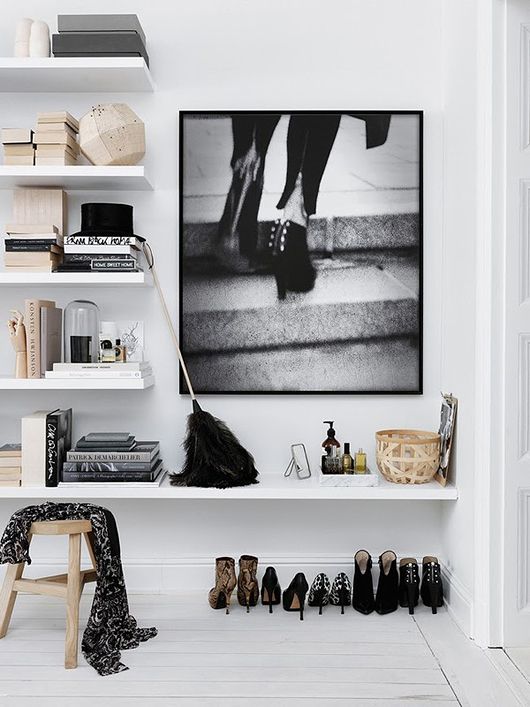 Vertical shelving is a great way to add interest to a small space.  I love the simple black and white styling of this gorgeous cross blanket, Eames chair and wall calendar.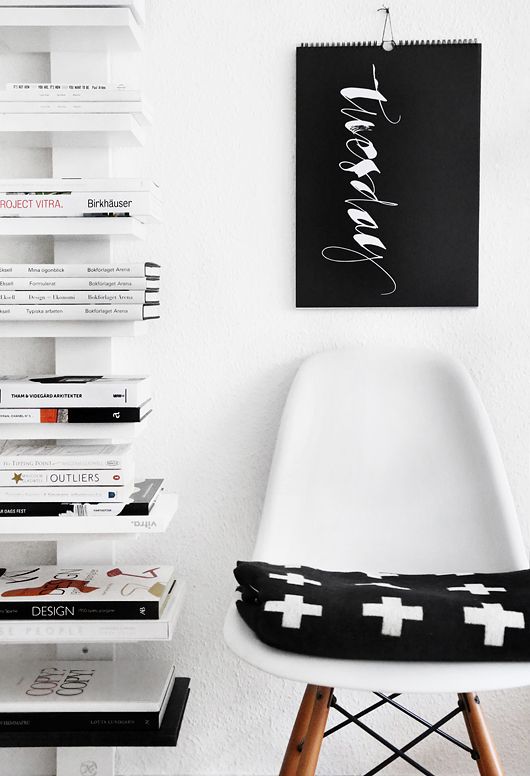 Create interest to a black and white theme with texture and pattern in throws and accessories.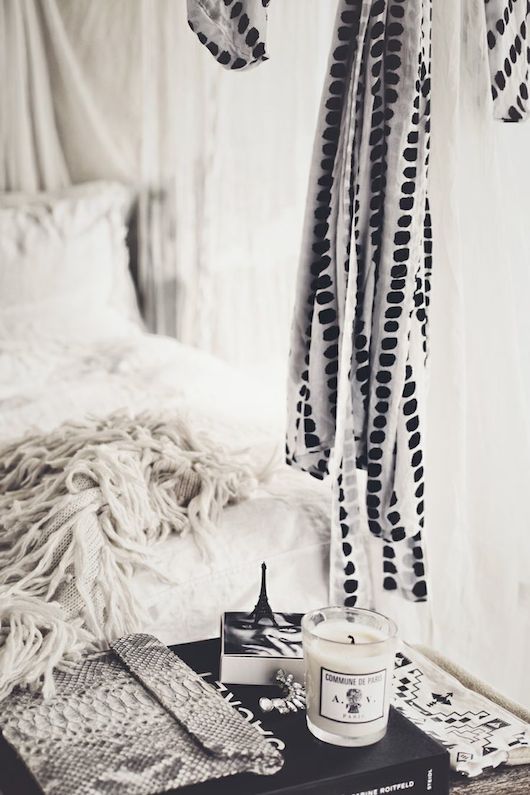 Washi tape is a great and super inexpensive way to create wall art using your favourite pics.  I have just ordered a stack of photo prints and can't wait to re-create this look at home.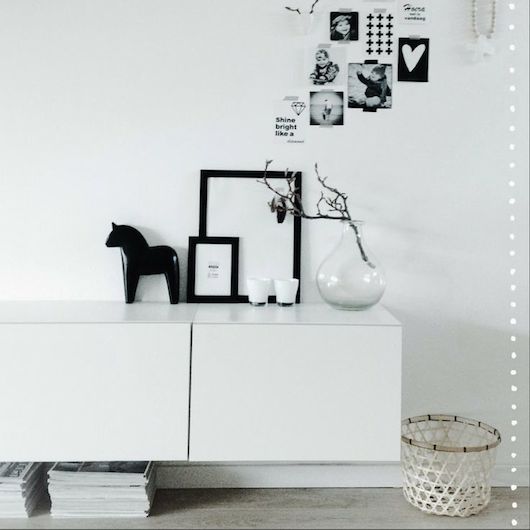 Black and white also looks fabulous in kitchen spaces.
A collection of prints stacked on top of wall shelves looks great and can be changed around to create a fresh new look with ease.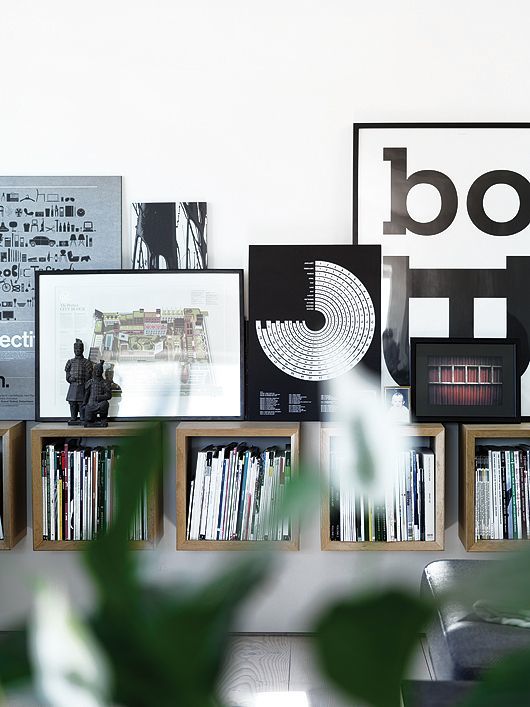 These lights are amazing!  What a fabulous way to decorate a corner space!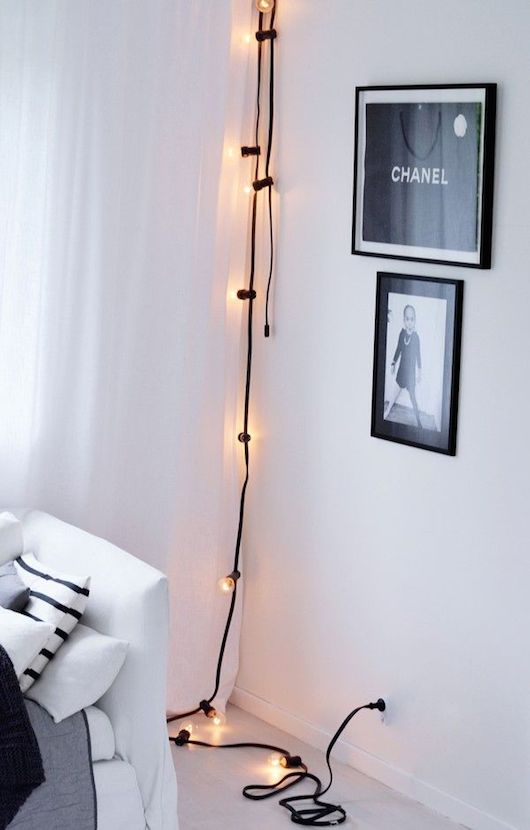 These are a few of my must-have black and white items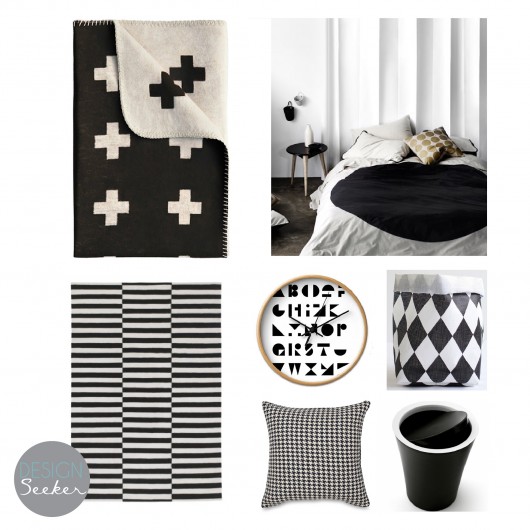 | cross blanket | big spot quilt cover | stripe rug | abc wall clock |
| storage sack | houndstooth cushion | flip-lid bin |