I'm a passionate Aussie, and I love discovering little Aussie gems so when I came across this character-filled Melbourne home in the suburb of Warrandyte I knew I wanted to feature it's vintage style gorgeousness on the blog.
It's owners have only lived here for 8 short months and whilst they have big plans to knock-out walls and eventually add a modern extension, the home of Paula Mills and family already has a truly lived-in homely feel.
The house has loads of amazing treasures, most of which have interesting stories about how they came into possession of the Mills family. The 50's pink dining table was found at an auction whilst the family resided in Johannesburg. The beautiful pale blue vintage-style dress was Paula's grandmothers. Industrial style pendant lights in the dining, living and verandah were being thrown-away by Paula's art school, her husband Pete brought them back to life.
Paula Mills is a seriously talented Illustrator, and along with her sister owns business "Sweet William". Examples of Paula's work can be seen throughout the home, the Pink Peony Canvas displayed on the mantle piece in the first image is a recent creation of hers.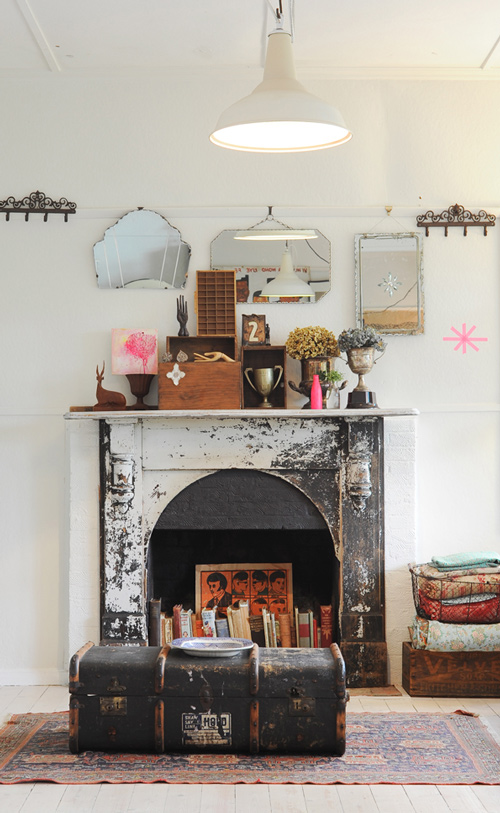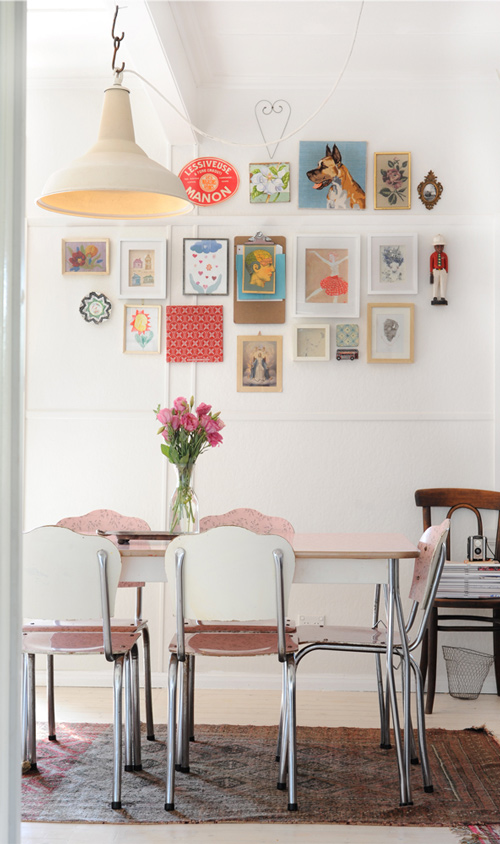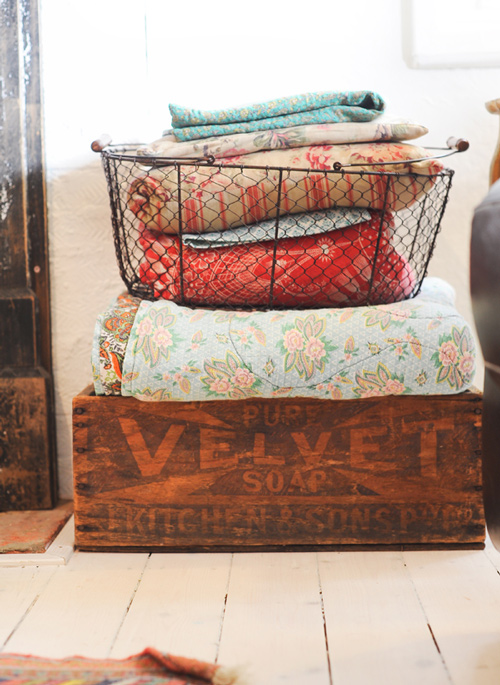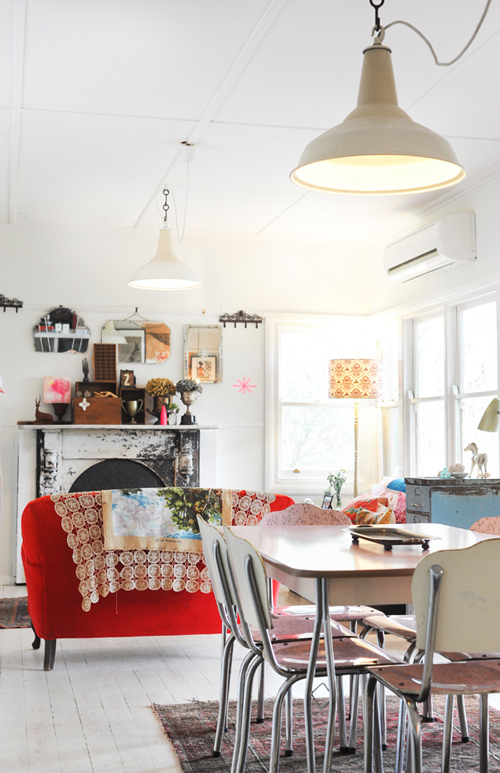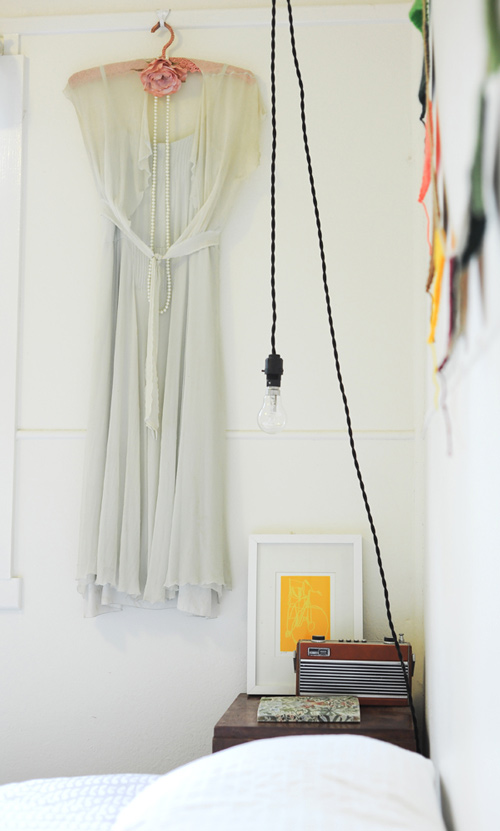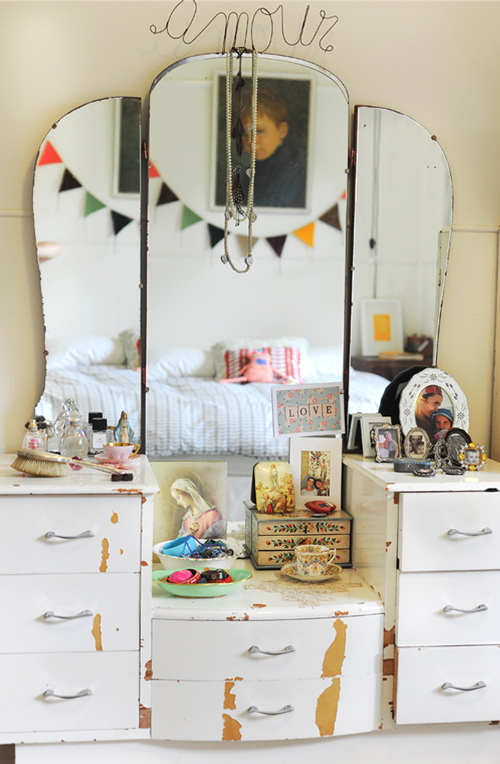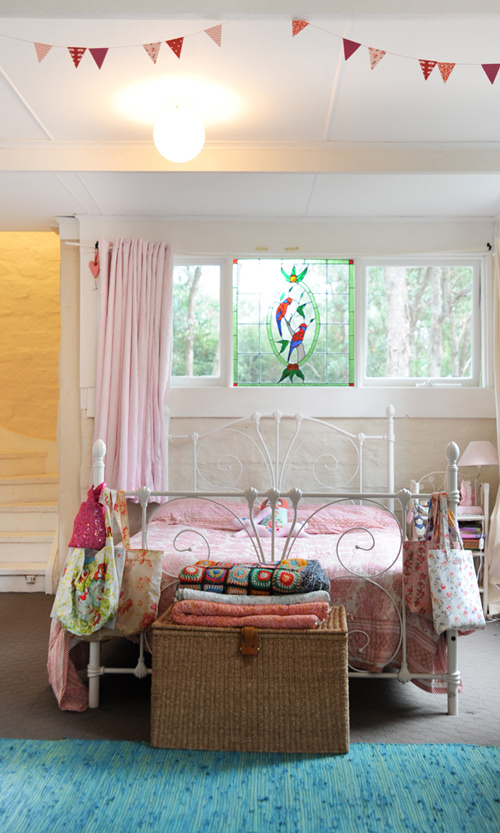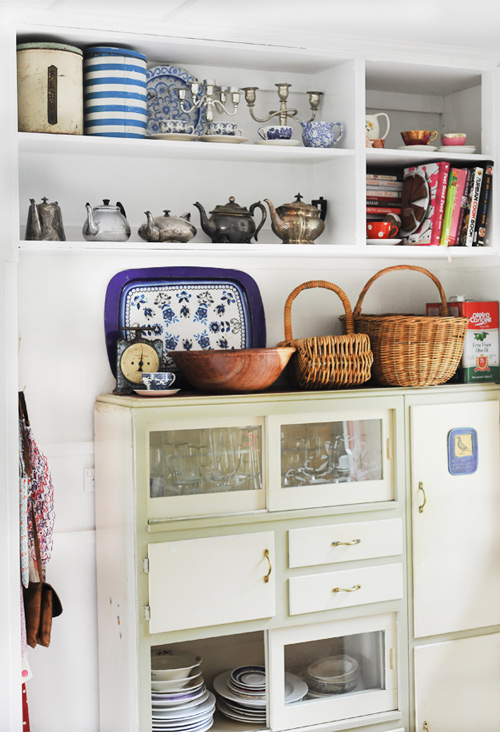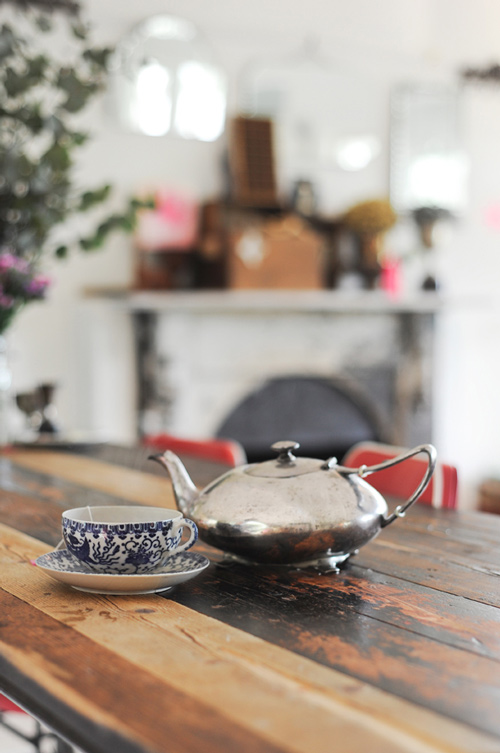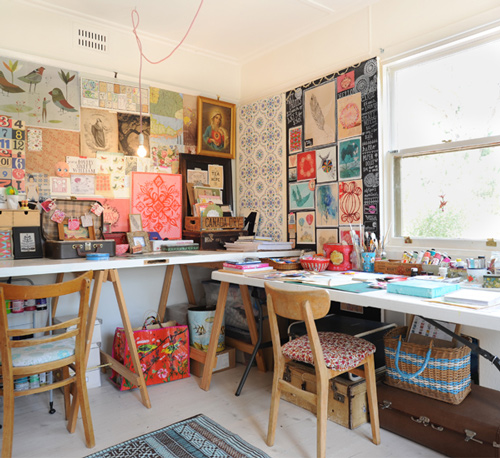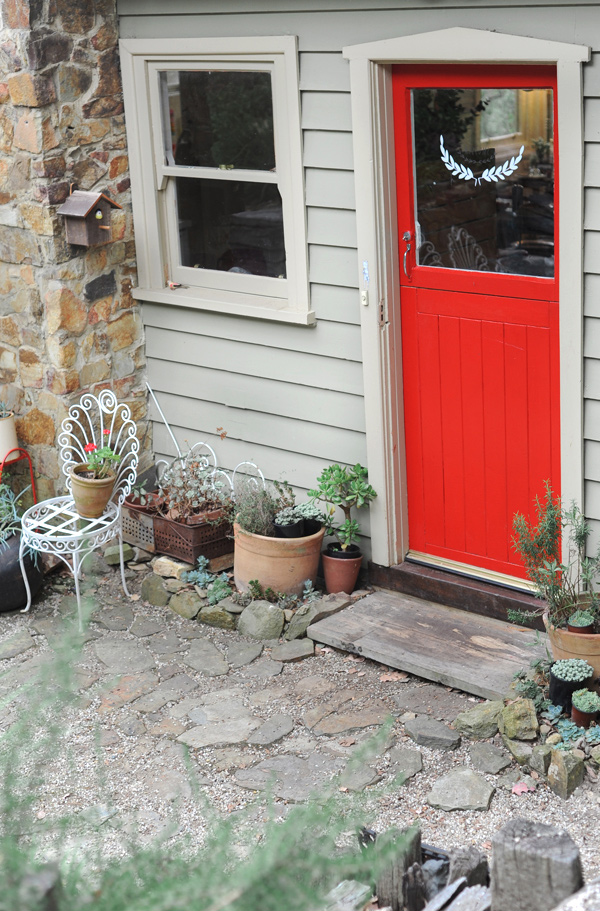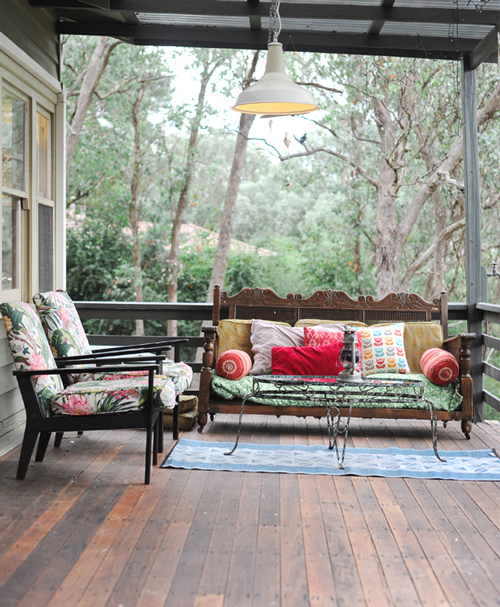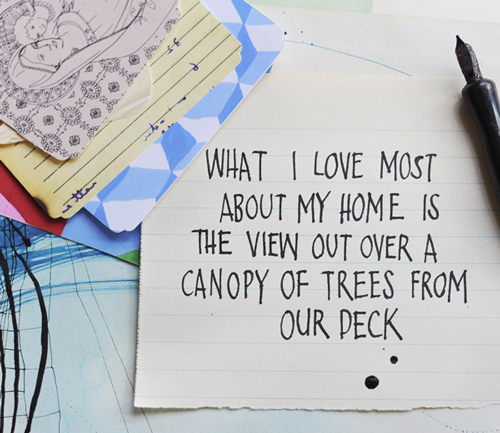 The exterior of the home was painted in tones of muted greys and greens, and true to creative-form the Mills family added their own touch by painting the door a vibrant red.
I love everything about this place, especially the story that it tells of it's owners. Just by glancing at the images of the interior you get a real sense of the delightful family which call it home.
source :: Design*Sponge